Skip to Content
Nursing Services & Hospice Care
Agape's Admission Nurses
Agape's admission nurses play a crucial role in the hospice care process. Their main responsibility is to assess and evaluate patients who are being admitted to hospice care. They gather important medical information, such as the patient's medical history, current symptoms, and any medications they are taking. In addition to the medical assessment, hospice admission nurses also provide emotional support and guidance to patients and their families during this difficult time. They explain the hospice care process, answer any questions or concerns, and ensure that the patient and their family fully understand what to expect. Furthermore, hospice admission nurses collaborate with the interdisciplinary team to develop a personalized care plan for each patient. They work closely with physicians, social workers, counselors, and other healthcare professionals to ensure that the patient's physical, emotional, and spiritual needs are met. Overall, hospice admission nurses play a vital role in providing compassionate and comprehensive care to patients and their families. They are there to support and guide them throughout their hospice journey, ensuring that their loved ones receive the highest quality of care and comfort.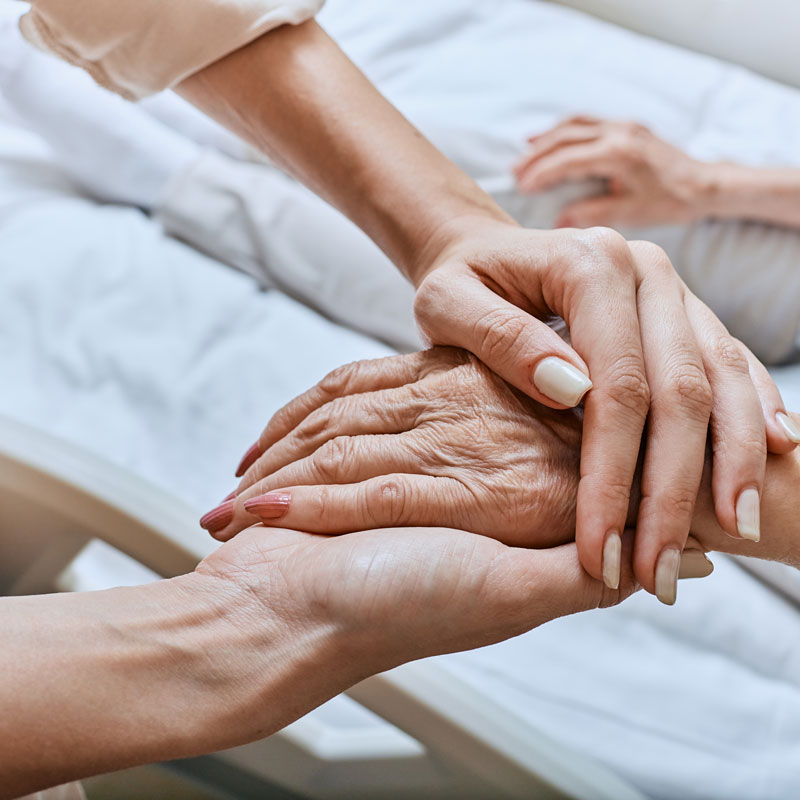 Our Hospice Nurse Case Managers
Our Hospice Nurse Case Managers are highly skilled Registered Nurses who oversee and coordinate the care provided to patients, as well as support their caregivers and families. They work closely with the rest of the hospice care team and have frequent contact with the patient and their family. During their regular visits, Case Managers assess the patient's needs, allocate care resources, and make updates to the care plan as necessary. In addition to their coordination role, Case Managers collaborate with our Social Services division to determine the counseling, education, and care required by the patient's family, caregivers, and the patient before, during, and after the patient's passing. Our clinical team consists of well-trained nurses who specialize in various areas, including pain management and the treatment of illnesses such as cancer, AIDS/HIV, Liver Disease, Stroke, Congestive Heart Failure, Cardiopulmonary Disease, Parkinson's Disease, Multiple Sclerosis, and Renal Disease. At Agape Hospice & Palliative Care, we hold ourselves to the highest standards and prioritize meeting the needs of our patients and their loved ones with compassion and excellence.
Nursing Support at Assisted Living
Hospice nurses play a crucial role in providing care and support to patients living in assisted living facilities. These nurses are specially trained to address the unique needs and challenges faced by individuals in assisted living settings. One of the primary responsibilities of hospice nurses in assisted living is to assess and manage the physical and emotional well-being of patients. They work closely with the patient's care team, including physicians, caregivers, and family members, to develop personalized care plans that address the individual's specific needs and goals. Hospice nurses also provide skilled nursing care, including medication management, wound care, and pain management. They monitor the patient's condition regularly, ensuring that any changes or concerns are addressed promptly. Additionally, they offer education and support to both the patient and their loved ones, helping them navigate the challenges of living with a serious illness. In assisted living settings, hospice nurses collaborate with other healthcare professionals, such as social workers, therapists, and spiritual counselors, to provide holistic care. This interdisciplinary approach ensures that all aspects of the patient's well-being are addressed, including physical, emotional, social, and spiritual needs. By working closely with the patients, their caregivers, and the assisted living staff, hospice nurses strive to enhance the quality of life for individuals in assisted living while providing comfort, support, and compassionate care during their end-of-life journey.
Get in Touch With Us to Learn More