Skip to Content
Specialized Care and Support in LA & Orange County, CA
Hospice is a specialized philosophy of care and support for individuals with terminal illnesses and their loved ones. At Agape Hospice & Palliative Care, we believe in the importance of living each day to its fullest and focusing on quality of life rather than quantity.
A common phrase Agape hears is, "I wish we knew about hospice sooner"
We understand that many people wish they had known about hospice sooner, which is why we are dedicated to providing skilled pain management, emotional support, spiritual care, and grief support for family members following the death of a loved one. Our approach to hospice care is centered around caring for the person, not just the disease. We prioritize dignity, comfort, and quality of life in the remaining months, weeks, and days. It's important to note that hospice neither hastens nor slows the natural progression of life. Agape Hospice & Palliative Care brings together a dedicated team of professionals from various disciplines, including doctors, nurses, spiritual counselors, social workers, and volunteers. Our team is highly skilled and experienced in assisting patients and families through the transition from curative care to comfort care. Once a patient enters hospice care, no active or curative therapies are pursued. Instead, our focus is on providing the opportunity for patients to transition with less or without pain, while maintaining as much independence, dignity, and respect as their disease allows. One of the benefits of hospice care is that it allows patients and their families to remain together in the comfort of their own home. Our multidisciplinary team of hospice care experts is committed to helping individuals leave this world peacefully, comfortably, and surrounded by people who genuinely care.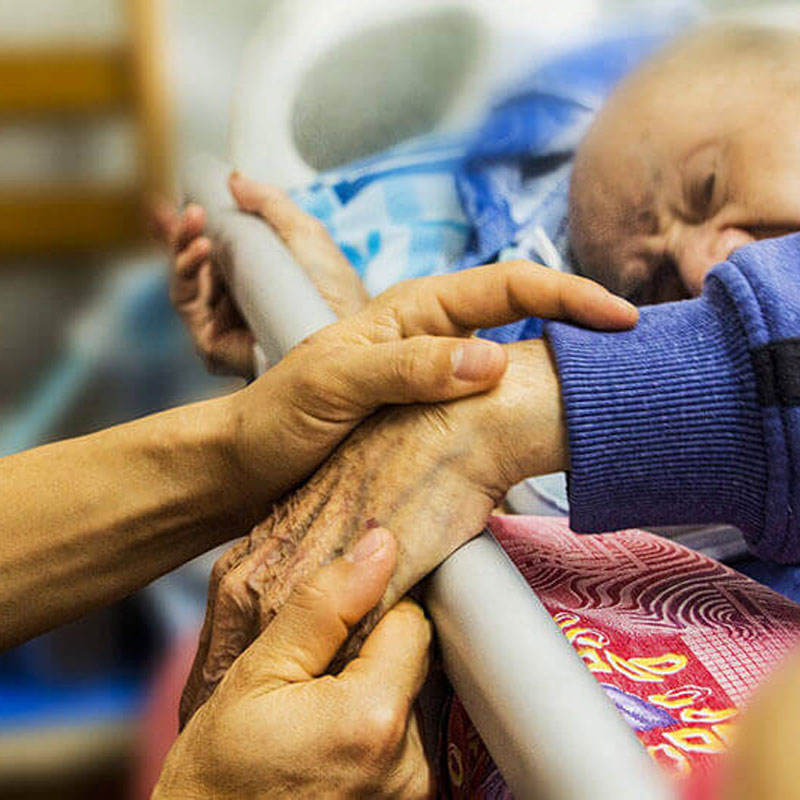 Who is Eligible for Hospice
To be eligible for hospice care, individuals must meet certain criteria. The criteria for hospice eligibility typically include having a terminal illness with a life expectancy of six months or less, as determined by a physician. The individual must also have a desire to focus on comfort care rather than curative treatment. Some common terminal diagnoses that meet hospice eligibility include:
Cancer
Dementia
Liver Disease
Cerebral Vascular Accident (CVA)/Stroke
Congestive Heart Failure
COPD/Cardiopulmonary Disease
AIDS/HIV
Renal Disease
Neurological Conditions (Parkinson's Disease, Multiple Sclerosis, Muscular Dystrophy, and Huntington's Disease)
It is important to note that hospice care is not limited to these specific diagnoses, and eligibility is determined on a case-by-case basis.
When to Consider Hospice
Having end-of-life care discussions with family members can be challenging and often avoided. However, it is important for families to share their wishes well in advance before it becomes an immediate concern. In many cases, patients with a terminal illness may lose their ability to communicate with their loved ones, leaving family members to make difficult decisions during an already stressful time. According to a study published in the Journal of the American Geriatrics Society, many patients suffering from a terminal illness wait too long to begin hospice care. This delay can result in missed opportunities for meaningful benefits. Thomas Michael Gill, M.D., the study author and a professor at Yale University, emphasizes the importance of recognizing when hospice care is appropriate and not waiting until the last days of life. At Agape, we have observed that many of our patients, prior to contacting us, have put off hospice care even when there is no chance of a cure. As a result, they often spend months in and out of hospitals, placing a burden on their families. Hospice care was designed to address these issues by providing a skilled team of support to enhance the patient's quality of life. As a nationally accredited hospice company, Agape is dedicated to providing skilled comfort care at home to our patients and families, regardless of where they live.
Frequently Asked Questions About Hospice
Get in Touch With Us to Learn More