Skip to Content
Bereavement & Social Services
Our Services Don't Stop at Healthcare
Agape Hospice & Palliative Care takes pride in providing the gold standard in hospice care. Through our extensive experience working with terminally ill patients and their families, we understand the significance of having a dedicated social service department that prioritizes the overall quality of life for our patients. Our comprehensive Social Services encompass a wide range of support, including the assignment of a medical social worker who can act as an advocate in navigating healthcare needs and end-of-life planning. Additionally, we offer access to vital community resources and provide supportive programs such as bereavement and volunteer programs.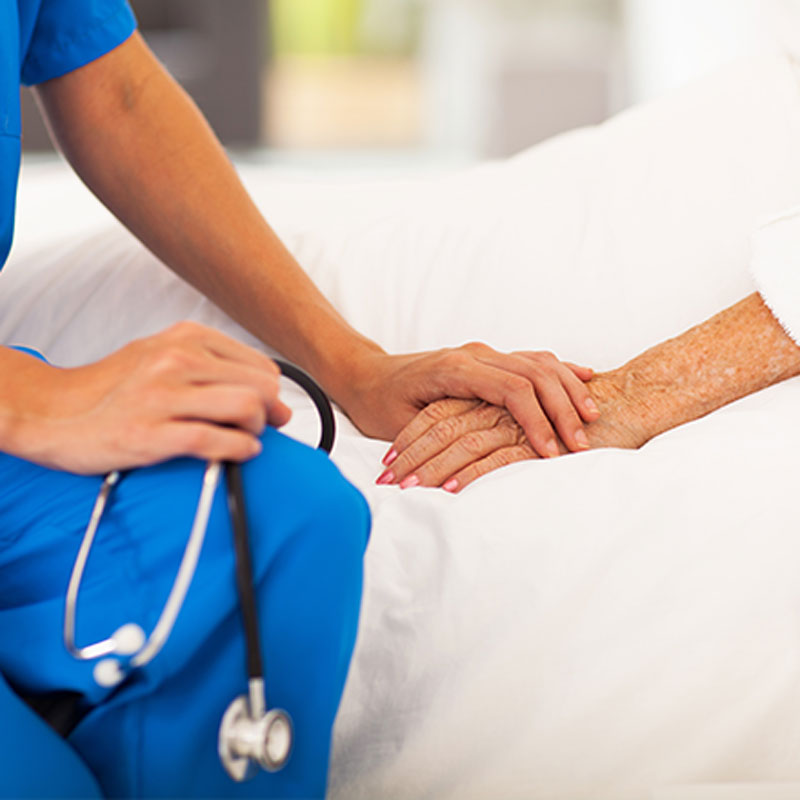 Support for Terminally Ill Patients and Their Families
Having an established social service department is essential to ensuring the quality of life for our patients. Our social services include healthcare advocacy, end-of-life planning, and access to support programs and community resources. The medical social workers on our team take the time to determine the needs, attributes, perceptions, and support systems for a patient facing terminal illness. We advocate for the patient and their family to ensure their wants and needs are addressed. Our social services and bereavement support include the following:
Accessing Community Resources
Advocating for Patient Rights
Evaluating Psychosocial Needs
Exploring Support Systems
Increasing Caregiver Support
Navigating Healthcare Needs
Offering Customized Support
Planning for End-Of-Life
Providing Emotional Counseling
Relieving Patient and Family Stress
Understanding Treatment Options
Providing Counseling, Support, and Planning
Our patients take the lead in navigating their care, and we are there to support them. We create a safe and positive environment to determine the best care for the patient and increase their quality of life. Our highly trained social workers will help patients and families navigate healthcare needs and understand their treatment options. We get to know each patient and family's needs and goals to provide personalized care and insight. We also assist with advance care planning, funeral planning, and legal documentation. We'll provide needed guidance on medical costs and insurance coverage. Our social workers ensure support for both patients and caregivers.
Agape's Medical Social Workers Patient's Rights
Agape's medical social workers most primary focus is advocating for patient's rights and making sure their wishes are being heard. Patients and their health agents are reminded that they take the lead in navigating their health care while Agape Hospice is simply there to support them. Medical Social Workers ensure that patients are well informed of their rights and responsibilities including being aware that all their medical records are kept confidential. Agape's Medical Social Workers serve as advocates that represent both the patient and their family, especially during this time in their life. Our hospice social workers will become your protective shadow, observing your wants and needs while also being your advocate.
Psychosocial Assessments
Upon their initial assessment, our medical social workers will evaluate the psychosocial needs of the patient in order to determine the best care, and increase their quality of life. By doing this and creating a safe and positive environment, our social workers will gain an understanding of the family dynamics and how they influence the patient's mental, emotional, and social state. This will also assist our team in understanding the family's coping process, emotional tensions, spiritual conflicts, depression, and take into account the family's financial burdens. By having a full picture of the patient's needs, the patient's goals, the family's wishes, and the family dynamic, our social workers can provide extra support customized to provide relief to all involved.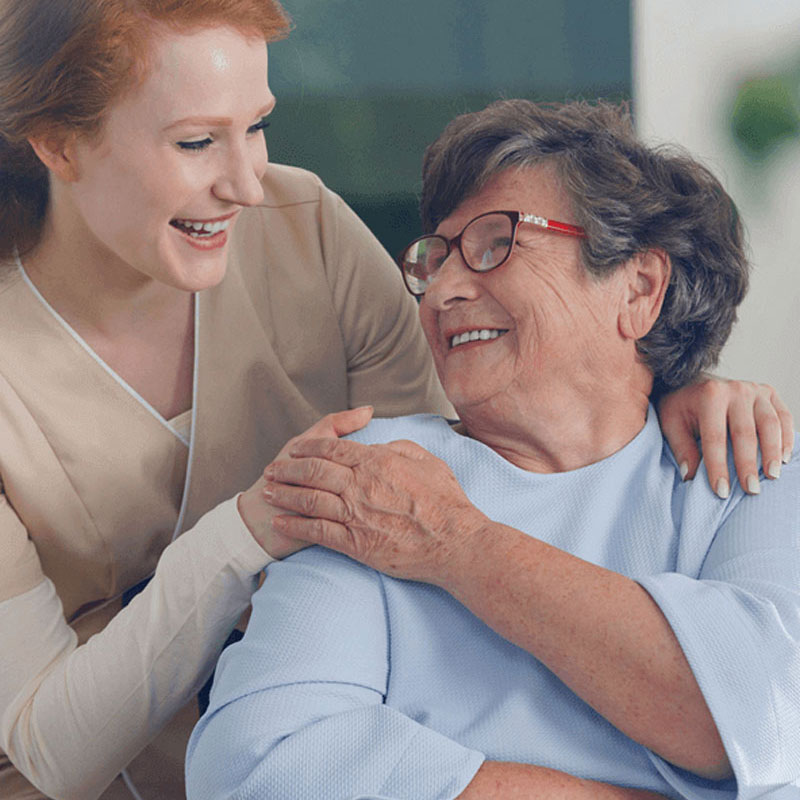 Navigating Health Care Needs
Medical terminology and jargon can often be confusing to people who are not in the medical industry. Combined with their hospice experience, Agape's medical social workers can help the patient and family understand their treatments or care options. Medical social workers also serve as a liaison between the family and the hospice team. Our medical social workers also relay to the other members of Agape's hospice care team on the patient's social, psychological, and spiritual needs. By having a detailed understanding of the patient's needs and goals, our medical social workers can provide the Agape care team insight to best fit each patient and family.
End-of-Life Planning
Making arrangements for end-of-life can be extremely emotional and time-consuming. Agape's medical social workers are well-versed in advance care planning, and assistance with pre and post mortem documents. If a patient does not have an advanced health care directive in place, our medical social workers provide education and support them in completing one. Their knowledge of financial resources can also assist in relieving stress the patient and family may have, by providing guidance on medical costs, insurance coverage, or reducing any relevant bills.
Increasing Supporting at Home
Support for loved ones and caregivers is key. One way that medical social workers work towards increasing support is by exploring our patient's current support systems and linking them to important local community resources. Examples of relevant community resources can include supplemental care, placement to a nursing home or board and care, applying for utility cost savings programs, or applying for the Family Medical Leave Act (FMLA). Besides helping in accessing community resources, medical social workers also provide emotional support and counseling to patients and their families who are experiencing psychological and emotional difficulties in the face of terminal, or serious illness. Our social workers may use a combination of clinical social work philosophies to help our clients evaluate and manage their thoughts and emotions during this challenging point in their lives. Having a self-care practice is vital, especially when providing care to a loved one. Knowing this, Agape's medical social workers serve as role models in also having their own self-care practices. Due to the risk of compassion fatigue, our medical social workers are sure to explore and encourage our patient's primary caregivers to also have a self-care practice of their own.
Bereavement Services for You and Your Family
Grief is a natural reaction to loss and can affect every part of our lives. On many occasions, the loss of a loved one is a new experience and can affect people physically, mentally, emotionally, and socially. Grief can also range from denial, anger, guilt, anxiety, depression, loss of appetite, or behavior. These are normal reactions and can develop even before the loss of a loved one. With this in mind, Agape's compassionate bereavement counselors commit to ensuring a safe and peaceful home environment so patients and their families can feel free to openly express themselves. Agape Hospice & Palliative Care offers grief services while our patients are in hospice since approaching death does endure a lot of loss. Grief services are also extended to those who have experienced the death of a loved one. Bereavement care is a necessary component of hospice that includes anticipating grief reactions and providing ongoing support for the bereaved over a period of 13 months after the passing of their loved one.
Get in Touch With Us to Learn More