Skip to Content
Personalized Care Services
Why Personalized Care Is Important
What should you expect from a top-tier hospice care provider? Friendly, experienced, compassionate, medical experts should be high on the list.
Personalized hospice care is important because it recognizes that every patient and family is unique and has specific needs and preferences. By tailoring the care plan to the individual, it ensures that the patient receives the most appropriate and effective care that aligns with their goals and wishes. This personalized approach also helps to optimize comfort, dignity, and quality of life for the patient and their family. It allows for a more holistic and comprehensive approach to care, addressing not only the physical needs but also the psychosocial, emotional, and spiritual aspects of the patient's well-being. Ultimately, personalized hospice care helps to provide the best possible outcomes and support during this challenging time.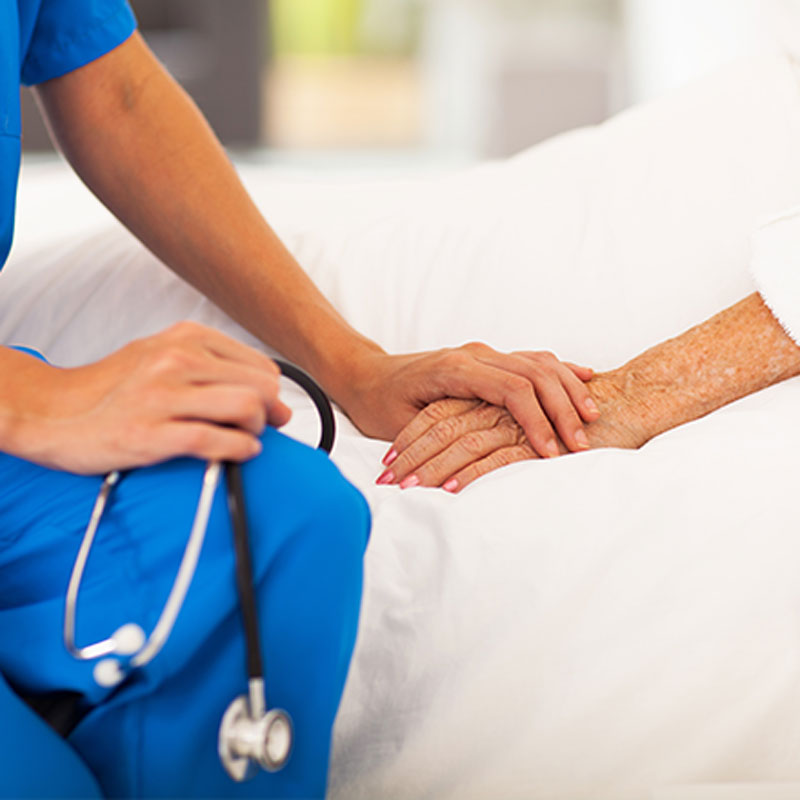 What You Can Expect from Personalized Care
The team at Agape Hospice & Palliative Care is dedicated to providing you with a unique plan that addresses your loved one's needs and preferences. We implement the Advance Care Planning (ACP) process to ensure each of our patients' wishes are carried out as they near the end of their life. This helps us cater to them even if they become unable to communicate. Your loved one's custom plan will lay out everything, including their wishes for whether certain procedures should or should not be pursued.
Many people are satisfied to leave decisions regarding their death in the hands of others. By doing so, they themselves to unnecessary and ineffective treatments that they may or may not have wanted. They may experience numerous and exhausting visits to the emergency room in the late stages of their life. This dependency on others often results in great stress for the patients loved one when they lose their ability to make their wishes known. In these cases, loved ones are often forced to make decisions about life-support and treatment without knowing whether their loved one would have wanted these interventions.
Get All the Benefits of Interdisciplinary Care
Overall, an interdisciplinary team in hospice care ensures that all aspects of a patient's care are addressed, leading to a more comprehensive, specialized, and holistic approach that improves the patient's quality of life.
Comprehensive Care
An interdisciplinary team consists of professionals from various disciplines, such as doctors, nurses, social workers, counselors, and spiritual advisors. This ensures that all aspects of a patient's physical, emotional, and spiritual well-being are addressed.
Holistic Approach
By having professionals from different fields working together, the team can provide a holistic approach to care. They can collaborate and develop a personalized care plan that takes into account the unique needs and goals of the patient and their family.
Expertise & Specialization
Each member of the interdisciplinary team brings their own expertise and specialization to the table. This allows for a more comprehensive and specialized care, ensuring that the patient receives the best possible treatment and support.
Continuity of Care
With an interdisciplinary team, there is better coordination and communication among the different professionals involved in the patient's care. This leads to a smoother transition between different stages of care and ensures that the patient's needs are consistently met.
Emotional & Psychological Support
Hospice care can be emotionally challenging for both the patient and their family. An interdisciplinary team can provide emotional and psychological support through counseling, therapy, and bereavement services.
Improved Quality of Life
The collaborative efforts of an interdisciplinary team aim to improve the patient's quality of life. They focus on managing symptoms, providing pain relief, and enhancing comfort, allowing the patient to live their remaining days with dignity and as much independence as possible.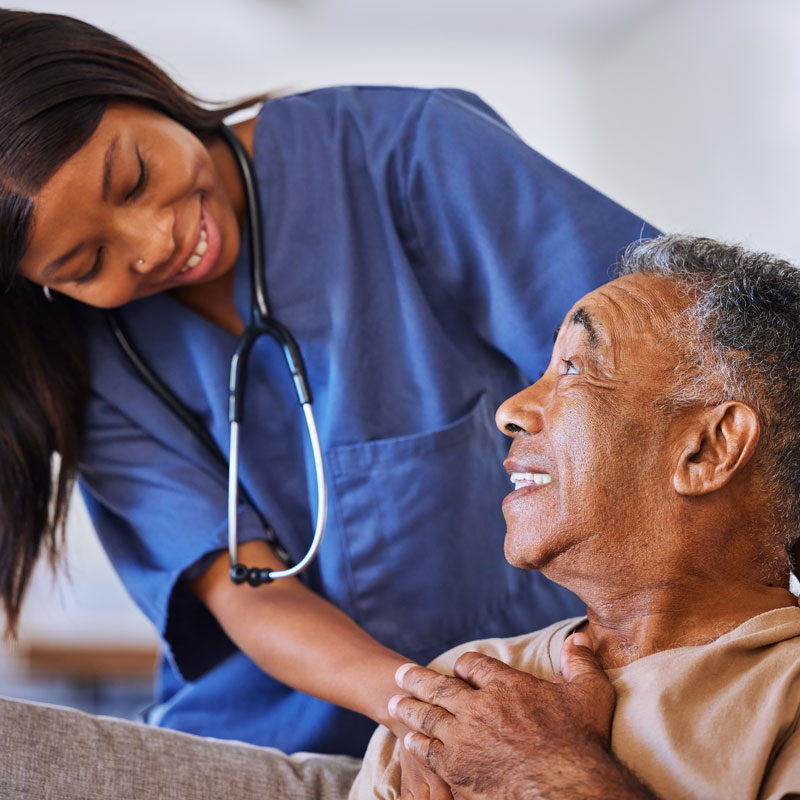 Keeping Your Love One Comfortable
Our dedicated Hospice and Palliative care team is committed to ensuring the comfort of your loved one, regardless of their condition. Comfort care is our top priority and is addressed in our personalized care plan. Our individualized care plans focus on symptom control, pain relief, and enhancing quality of life. Through years of experience, we have learned that individuals dealing with serious or terminal illnesses often require care in four key areas: physical comfort, mental and emotional well-being, spiritual support, and assistance with physical tasks.
Common signs of patient discomfort may include:
Pain
Breathing problems
Skin irritation
Fatigue
Temperature sensitivity
Digestive issues
Difficulty swallowing
Faster breathing rate
Tightly closed eyes/apid blinking
Rise in blood pressure
Holding arm or leg muscles tightly or holding a rigid posture
Rocking, fidgeting, pacing, resisting care, or guarding part of the body when turning.
With our personalized care plans and compassionate services, our goal is to effectively manage your family member's symptoms and ensure their utmost comfort. Additionally, we understand the importance of supporting families during the grieving process. As part of our mission, we offer bereavement services to help you manage your sadness as your loved one eventually passes away. In everything we do, you can trust that Agape Hospice & Palliative Care will lead with love.
Keeping Your Loved One Comfortable With Palliative Medicine
We take the time to care for every patient's individual needs and preferences. We'll develop a unique plan and implement the advanced care planning process to ensure our patient's wishes are carried out. Our interdisciplinary care means your loved one will receive expert care from many different fields. They'll receive care from social workers, physicians, hospice aides, counselors, and nurses. We take a family-centered approach to hospice care and work together to focus on the patient's needs. Comfort care is one of our highest priorities. We'll help keep the patient as pain-free as possible and keep their loved ones nearby.
Get in Touch With Us to Learn More