Skip to Content
What to Expect with a Loved One Going into Hospice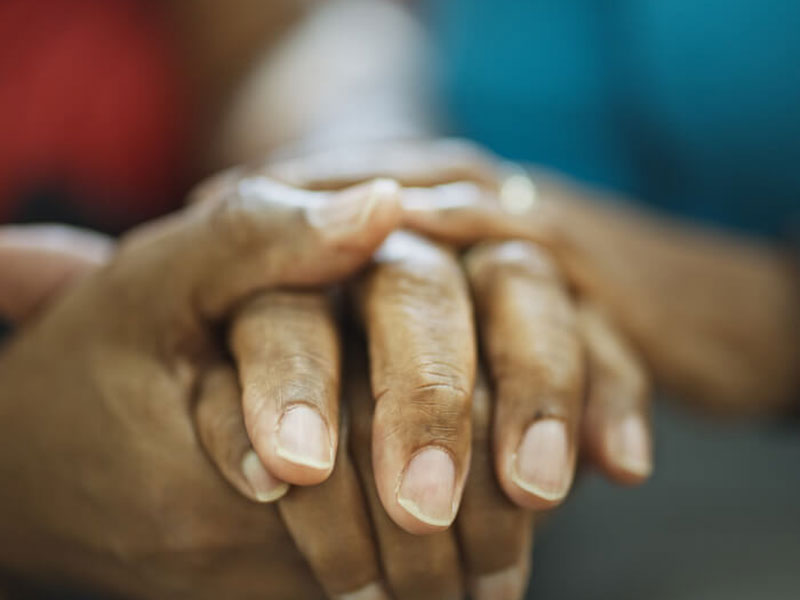 When a loved one is facing a life-limiting illness, it can be challenging and overwhelming to navigate how to ensure they receive the care and comfort they need. Hospice care is a viable option for families, but it is often misunderstood, which can lead to confusion and hesitation. In this blog post, we will discuss what to expect in hospice so that you can make an informed decision when the time comes.

What Does it Mean When Someone Goes Into Hospice?
Entering hospice refers to beginning a specialized type of medical care designed to provide comfort and support to individuals who are in the advanced stages of a life-limiting illness. The primary focus of hospice care is to help patients achieve physical, emotional, and spiritual comfort while supporting their family members with comprehensive counseling and spiritual care.
Who Uses Hospice?
Hospice care is intended for individuals who have a life-limiting illness, such as cancer, heart disease, advanced dementia, or other end-stage illnesses. Patients who receive hospice care have been diagnosed with a terminal illness and are no longer seeking curative treatment. The decision to enter hospice care is a medical and personal one, based on the patient's wishes and the advice of their medical team.
What Happens in Hospice Care?

Hospice care provides an interdisciplinary team of healthcare professionals, including nurses, hospice aides, social workers, chaplains, and volunteers to help patients manage their symptoms, such as pain, shortness of breath, nausea, or fatigue. Typically, hospice care is provided in the patient's home, but it can also be offered in a hospice facility, nursing home, or hospital. The hospice team will work together to ensure patients receive the care and support they need to achieve a good quality of life.
What is the Difference Between Hospice and Palliative Care?
Palliative care provides symptom management, pain management, and emotional support to patients with serious illnesses, regardless of their life expectancy. Palliative care can start at any time during a patient's illness and can be provided alongside curative treatments. Hospice care is a form of palliative care that is intended for patients who have a life expectancy of six months or less. Hospice care is usually provided when curative treatments are no longer effective, and the focus shifts to optimizing the patient's quality of life.

Hospice Care Redefines Hope and Resets Expectations & Goals
Entering hospice care provides an opportunity for patients and their family members to focus on what is most important to them, such as spending time with loved ones, finishing a treasured project, or visiting a special place. Hospice care redefines hope, it is not about a cure, but about finding the best possible quality of life. Patients are encouraged to set realistic goals and priorities so that their final months are meaningful.
Advance Care Planning (ACP) with the Agape Hospice Team
Once admitted into hospice, the patient, their family, and the Agape Hospice team will all work together to develop a care plan that is specific to the patient's needs and desires. This process is known as Advance Care Planning (ACP) and ensures the patient's wishes are honored if they reach a point where they are unable to communicate. A care plan is crafted that includes certain procedures or interventions that should, or should not be pursued, and honors the patient's wishes while focusing on the quality of life.
Agape Hospice & Palliative Care is Joint Commission Accredited
Agape Hospice & Palliative Care is Joint Commission Accredited. This accreditation is the gold standard in health care and is nationally recognized by CMS (Centers for Medicare & Medicaid Services) for hospice Medicare certification. We met and exceeded the requirements that address critical patient safety and overall quality issues including staff competency, medication management, infection control, and patient education. Having this accreditation means that you and your loved one are in good hands.
Where Can You Access Hospice and Palliative Care Services?

Hospice and palliative care services can be provided at home but are also available at nursing homes, assisted-living facilities, or the hospital. At Agape Hospice & Palliative Care, we provide services for patients living at home in Los Angeles and Orange Counties in California.
Contact Agape Hospice & Palliative Care Today to Learn More!
Hospice care is an essential service for individuals and their families who are facing a life-limiting illness. By understanding the basics of hospice care, patients and families can make informed decisions about their healthcare options. Hospice care provides physical and emotional support to help patients find comfort and peace at the end of their lives, and the Agape Hospice & Palliative Care team is committed to honoring patient wishes and goals. Our accreditation and commitment to quality and safety ensure that families can trust us for providing the best possible care.
Agape Hospice provides hospice and palliative care to patients in LA and Orange County California. Contact us on our website to inquire about hospice and palliative care for your loved one. You can also call us at (213) 784-2733 or email info@agapehospicepc.org.